Combine deep philosophical insight with practical tools
---
A comprehensive course with life-time enrollment
This online, interactive course is designed to give you an inspiring and in-depth understanding of the laws of Karma and Reincarnation based on the teachings of Paramhansa Yogananda.
Tuition: $129.95
Why Take this Course?
The dual laws of Karma and Reincarnation govern our individual lives and all creation
A deep understanding of these laws can meaningfully answer many of life's questions and guide you in charting your life's course with wisdom, equanimity and discernment. This course will give you insights on the following topics and more:
What is the purpose of life? Why are we here?
How much of our lives are pre-determined? Do we have free will and are we in charge of our destinies?
What exactly is "karma"? Is it more than an instrument of retribution?
What is mass karma vs. individual karma? Why does the world often go through terrible upheavals?
Does all karma have to be reaped? Are there tools to mitigate or overcome the effects of past karma?
How can we convert karmic tests into opportunities for growth and expansion?
How often do we reincarnate? Did we come before? Why do we not remember our past lives?
Do we choose when and where we reincarnate? What was I like in a previous life? How can we identify old friends from previous lives?
What happens at the time of conception? Can we attract high souls into our families?
How can I make important life decisions with greater clarity and insight?
How can we transcend the realm of karma and reincarnation?
Course Contents
Sign up for this course and receive:
Life-time access to all the course materials
Option to study with the group at a relaxed pace (One lesson every two weeks), or study at your own pace
Ten Live interactive webinars (recorded for offline viewing) with the instructor
Personal support from the instructor and from fellow participants
Ten in-depth, carefully crafted lessons that cover different aspects of the laws of Karma and Reincarnation:
Part I: Understanding the Laws of Karma and Reincarnation
Lesson 1: The Nature and Purpose of Creation
Lesson 2: The Law of Karma Explained
Lesson 3: The Need and Purpose of Reincarnation
Lesson 4: Answers to Common Questions about Karma and Reincarnation
Lesson 5: Practical Tools to Work With and Overcome your Karma
Part II: Transcending the Realm of Karma and Reincarnation
Lesson 6: The State of Permanent Release from Karma and Reincarnation
Lesson 7: The Royal Science of Quickening Human Evolution
Lesson 8: The Guru: Divine Pilot, Teacher, Friend
Lesson 9: The Aum Vibration: The Bridge from Human Consciousness to Divine Consciousness
Lesson 10: Conclusion
Each lesson contains:
Downloadable reading material (pdf) compiled from Paramhansa Yogananda's and Swami Kriyananda's writings
Archived video or audio recordings of Swami Kriyananda
A one-hour video lesson with the instructor
A quiz to test your understanding with personal feedback from the instructor
Course Launch with Live Webinars
As part of the course launch, the webinars (one per lesson) with the instructor will be broadcast live via Zoom. These will be recorded for offline viewing and added as permanent resources to the course.
The webinars will be once every other week to match the pace of the Lessons. (One lesson will open every two weeks.)
Webinar days: Wednesdays, 4:30 to 5:30 PM Pacific Time
Webinar dates: Welcome webinar on Wednesday of June 16 followed by ten class webinars on Wednesdays of June 23, July 07 and 21, August 04 and 18, September 01, 15 and 29, October 13 and 20.
Frequently Asked Questions
Paramhansa Yogananda on Karma and Reincarnation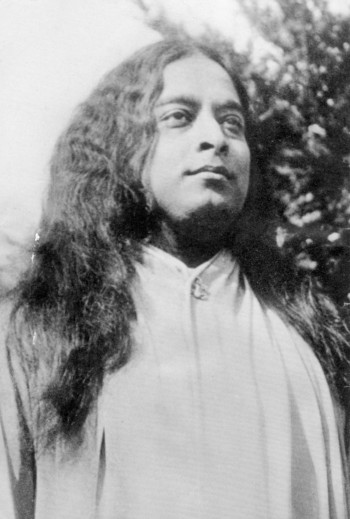 "An important factor in overcoming karma is meditation. Every time you meditate, your karma decreases, for at that time your energy is focused in the brain and burns up the old brain cells.
"After every deep meditation, you will find yourself becoming freer inside."
♣
"Karma is best worked out by meeting pleasantly every test that comes, and by accepting courageously any hardship that your tests impose."
♣
"In India there has been much too much emphasis on karma. 'Karma! Karma!' they cry. 'It's my karma. I can do nothing about it!'
"Absurd! Karma is simply action. Whatever has been done can just as certainly be undone."
♣
"What causes the ego to reincarnate?"
"Desire. Desire, you see, directs energy. As long as a person desires the things of earth, he must come back here, where alone his desires can be fulfilled. If he longs for cigarettes, or motor cars, or money, the astral world can't provide those things. He will have to return to earth, where such things can be obtained."
♣
"The lesson of reincarnation is to neutralize the waves of likes and dislikes, of desire and aversion, by the expression of kindness, forgiveness, and compassion to all, and by steadfast contentment in the Self. We must love others not for their human personalities, but because they are manifestations of God, Who dwells equally in all."
Meet your Instructor

Brahmachari Sagar resides in the Ananda Monastery located at Ananda Village in Northern California. Born into a family of kriya-yogis, Sagar read Paramhansa Yogananda's Autobiography of a Yogi at a young age, an influence that culminated in his decision to serve Yogananda's mission through Ananda.
Sagar led Ananda's work in Mumbai for about five years and has served Ananda's work in India and the US as a teacher and counselor to students and as a meditation and stress-relief workshop facilitator for corporates.
Sagar currently serves in Ananda's Online Ministry. He is one of the principal instructors for the Ananda Course in Meditation and has helped create several online offerings such as the full-length courses The Yoga Teachings of Jesus, Karma and Reincarnation and the webinars The Anatomy of the Astral Body, Losing the Fear of Death Through the Science of Yoga, and How to Stand Unshaken amidst Life's Challenges. You can read some of his articles here.
Prior to commencing his life of service at Ananda, Sagar was a graduate student with full scholarship at Boston University and holds advanced degrees in Engineering.
Sign up now!
Discover how the laws of karma and reincarnation are based on the principle of compassion, not retribution, and how, when understood correctly, they explain many of life's mysteries and help accelerate our spiritual progress.
Add to Cart